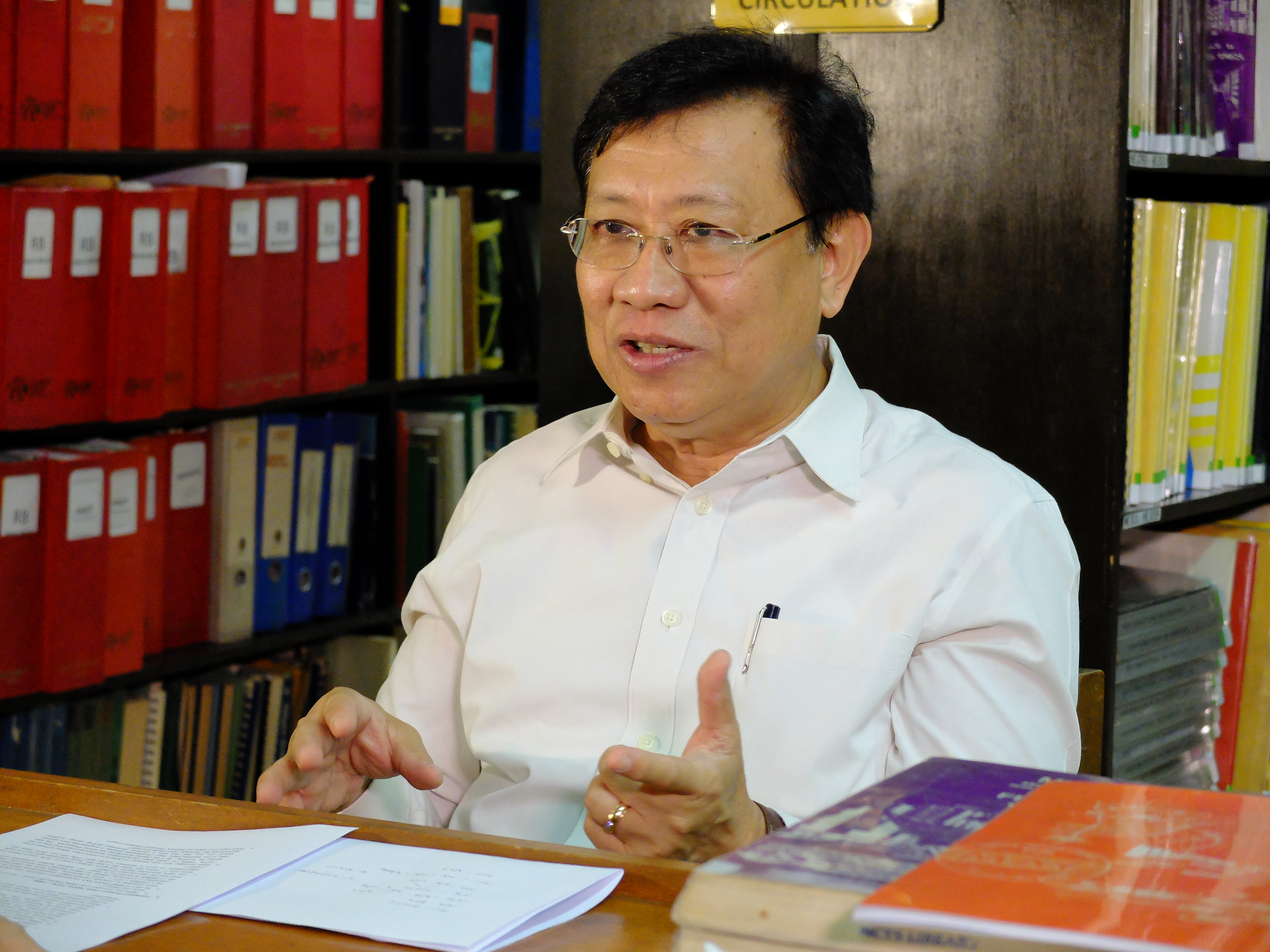 Interviewed by Dr. Ricardo T. Jose
NCTS Library, National Center for Transportation Studies, University of the Philippines-Diliman
13 June 2016
Engr. Cesar Valbuena has a bachelor's degree in Civil Engineering from the University of the Philippines-Diliman (1973), a master's degree in Civil Engineering, major in Transportation Planning from the Purdue University (1976), and a master's degree in Engineering, major in Transportation from the University of California, Berkeley (1984).
From 1978 to 1989, Engr. Valbuena worked in the National Economic Development Authority (NEDA), reaching the highest office of Transport Division Chief. One of his first assignments was representing NEDA in an inter-agency technical committee that handled transportation planning, including the Metro Manila Transport, Land Use and Development Planning Project (1977), the National Transportation System Study (1978), and the National Transportation Planning Project (1982). As NEDA's Transport Division Chief, Engr. Valbuena was in charge of coordinating efforts by different transport agencies to identify infrastructure projects and guaranteeing that these projects fit into the national development plan laid out by NEDA. He points out that NEDA was involved in feasibility studies of major transportation infrastructure projects, identifying funding sources and endorsing projects for the President's approval.
From 1990 to 1998, Engr. Valbuena worked in the Department of Transportation and Communications (DOTC). Under DOTC, he chaired bid committees for infrastructure projects with local funding and was member of bid committees for projects with foreign funding. As Assistant Secretary for Planning, he supervised strategic and medium-term sectoral planning, feasibility studies, and the preparation for annual and medium-term infrastructure programming. This involved developing technical assistance and loan projects for official development assistance sources.
After retiring from DOTC in 1998, Engr. Valbuena worked as consultant in the Asian Development Bank, specializing in procurement issues, to reduce delays in procurement and avoid procurement-related implementation problems. He also participated in the drafting of the implementing rules and regulations of the Government Procurement Reform Act (RA 9184); harmonized ADB's standard procurement documents with those by other multilateral development banks and international financial institutions; guided executing agencies in borrowing member countries in procurement activities and bid evaluation. As ADB's Principal Procurement Specialist from 2009 to 2016, Engr. Valbuena was appointed Secretary of the ADB Procurement Committee.