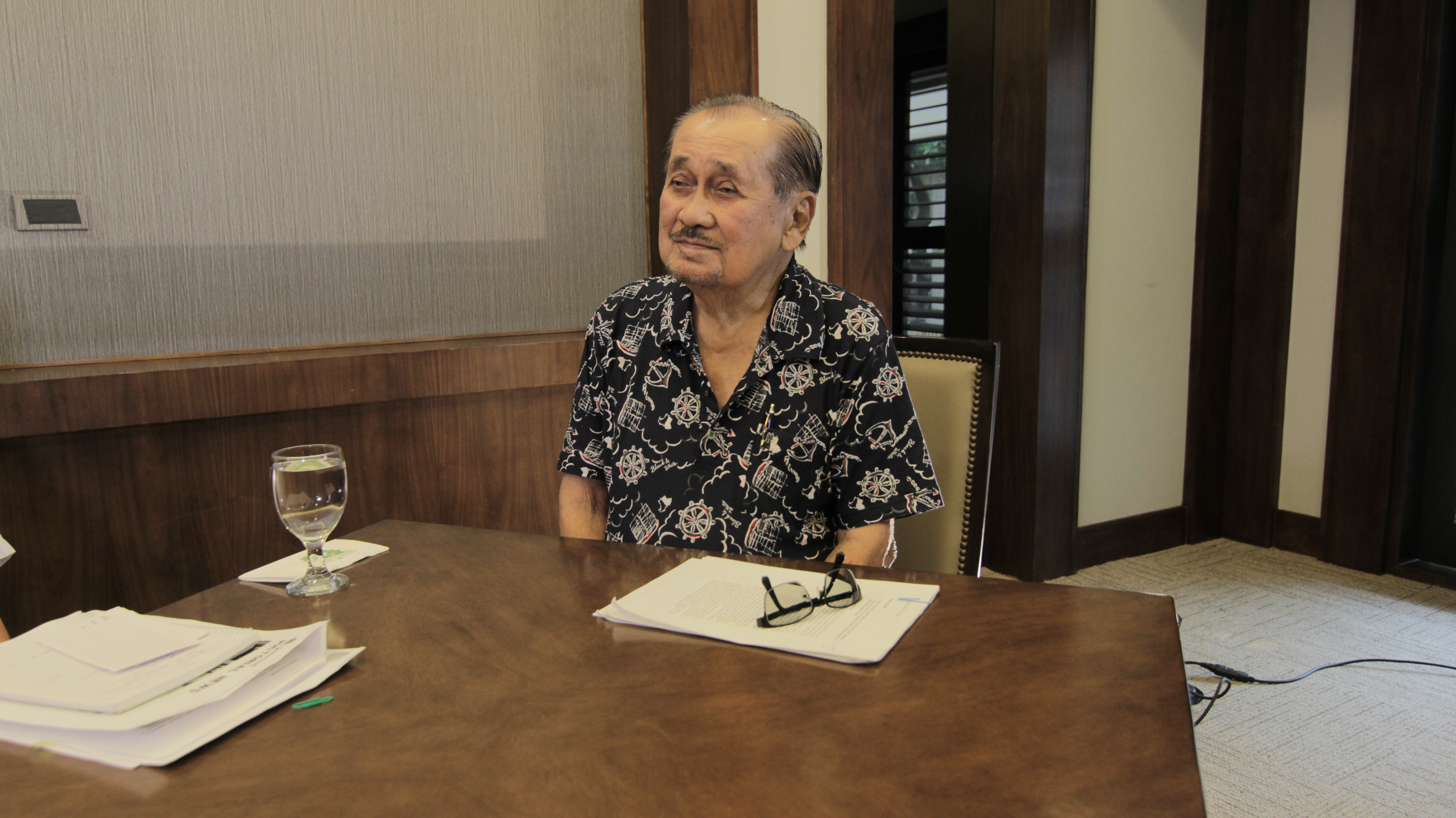 Mr. Rodolfo Cuenca, former President of the Construction Development Corporation of the Philippines
Interviewed by Dr. Ricardo T. Jose
Manila Golf & Country Club, Makati City
22 July 2016
Mr. Rodolfo Cuenca was the former President of the Construction Development Corporation of the Philippines (CDCP) during the Ferdinand Marcos administration.
The son of a district engineer, Mr. Cuenca was exposed early on in construction work. One of his first jobs was to contract doing bridgework for the government after the Second World War. After meeting initial failure with his first contracting company, Mr. Cuenca eventually established key contacts in the industry, local and abroad, and in the government. In 1956, he was part of a group of contractors–members of the influential Philippine Contractors Association–to be sent to the US by the United States Agency for International Development to learn from US practices in infrastructure construction. His involvement with the setting up of the Filipinas Cement Corporation established his stature among the big names of the construction industry.
As CDCP President, Mr. Cuenca undertook major infrastructure projects for the government. These projects included the North and South Expressways, the San Juanico Bridge, Manila Bay reclamation project, the Manila International Airport (now Ninoy Aquino International Airport), and the Light Rail Transit 1. Aside from these local endeavors, CDCP expanded operations overseas, in the Middle East and Southeast Asia, to undertake huge infrastructure projects there. However, CDCP eventually accrued increasingly large debts towards the end of the 1970s, and the fall of profits almost immediately afterward drove the company to bankruptcy. After the collapse of CDCP, Mr. Cuenca engaged in other businesses.
Allegations of cronyism and corruption have dogged Mr. Cuenca due to his close association with Marcos and the Marcos government's privileging of the CDCP in awarding contracts for infrastructure projects. He has, since the fall of the dictatorship in 1986, been involved in legal battles due to this.